Platform Solutions
No-Code App Builder, IIoT, and Real-Time Analytics
Illustrations of the three core parts of Tulip's platform (manufacturing app engine, shop floor IoT, and manufacturing analytics).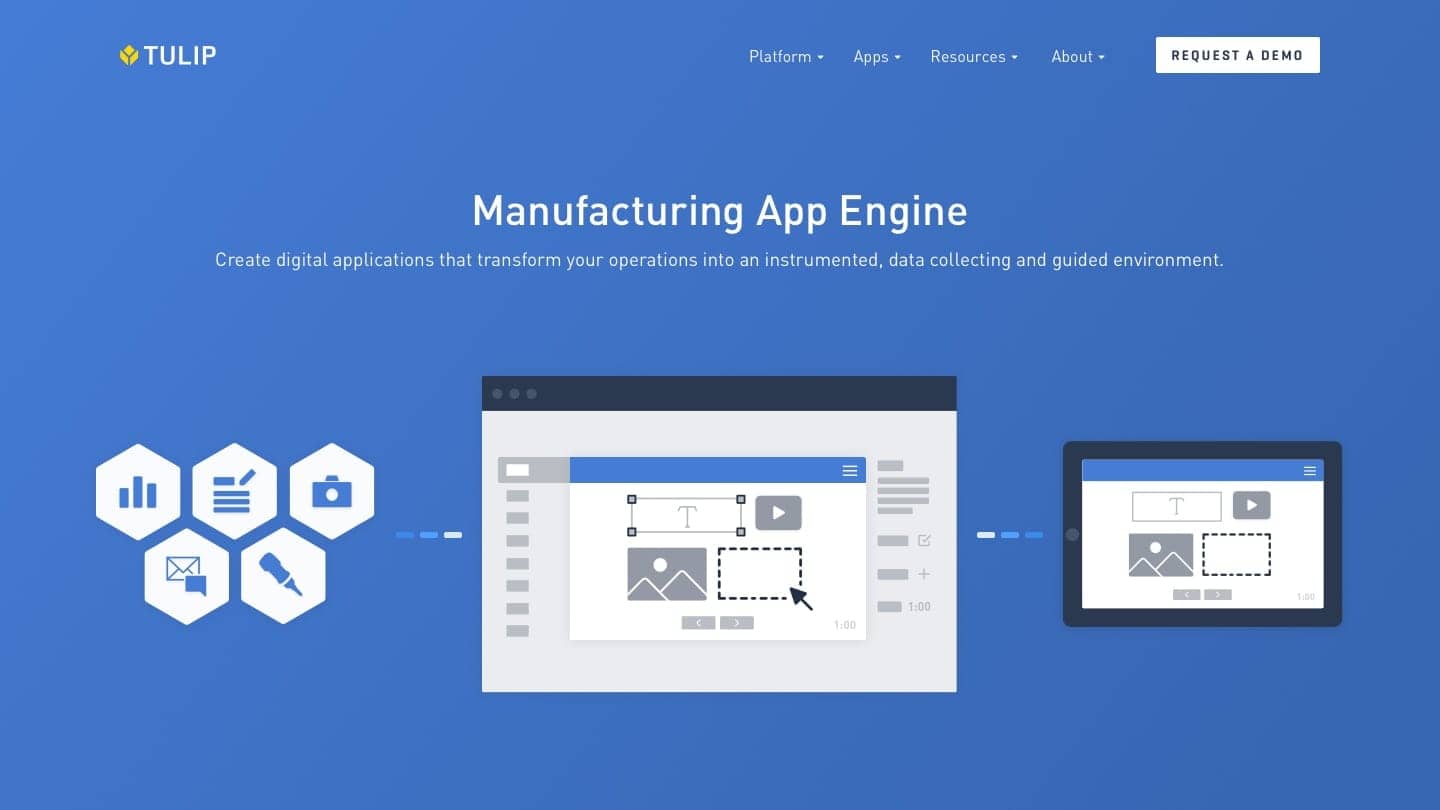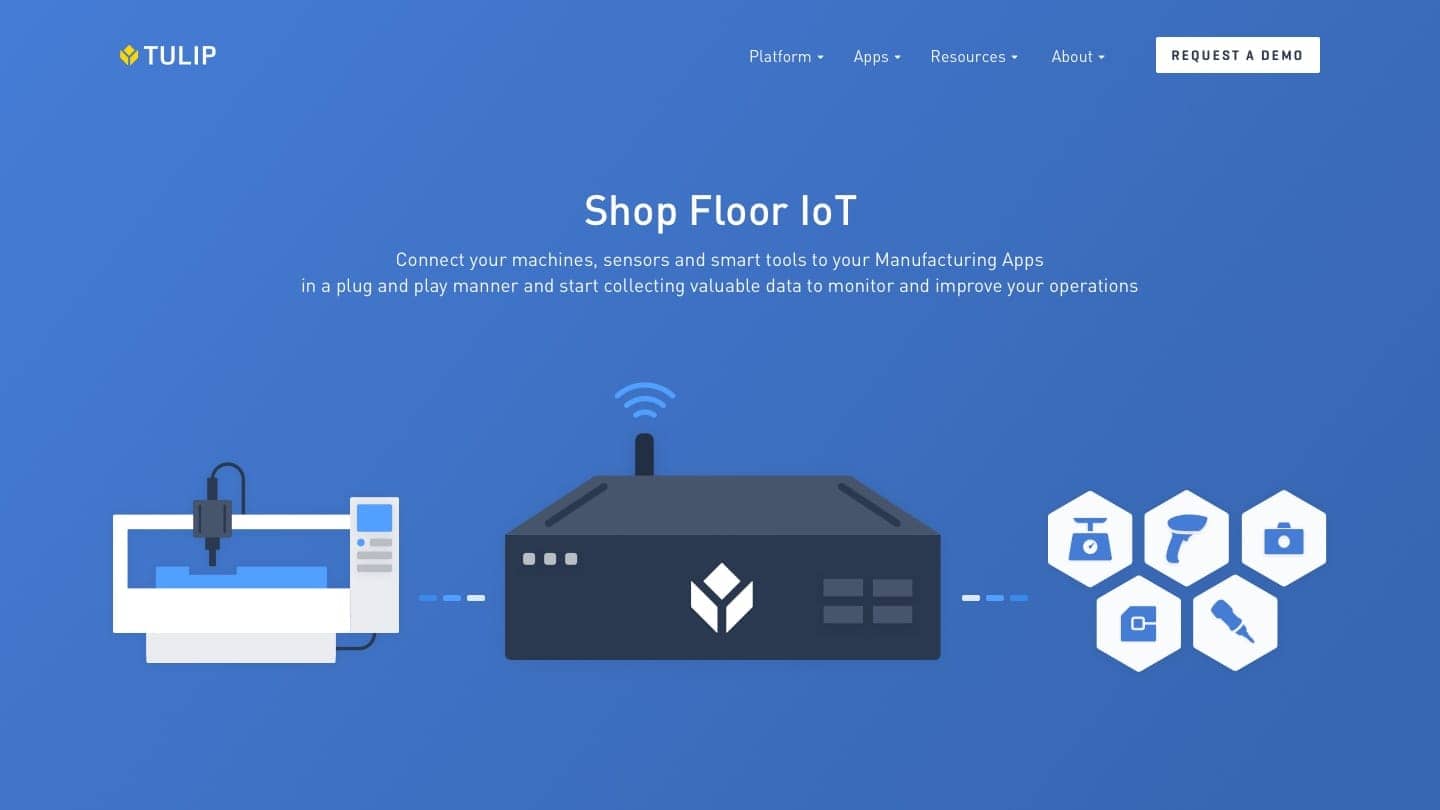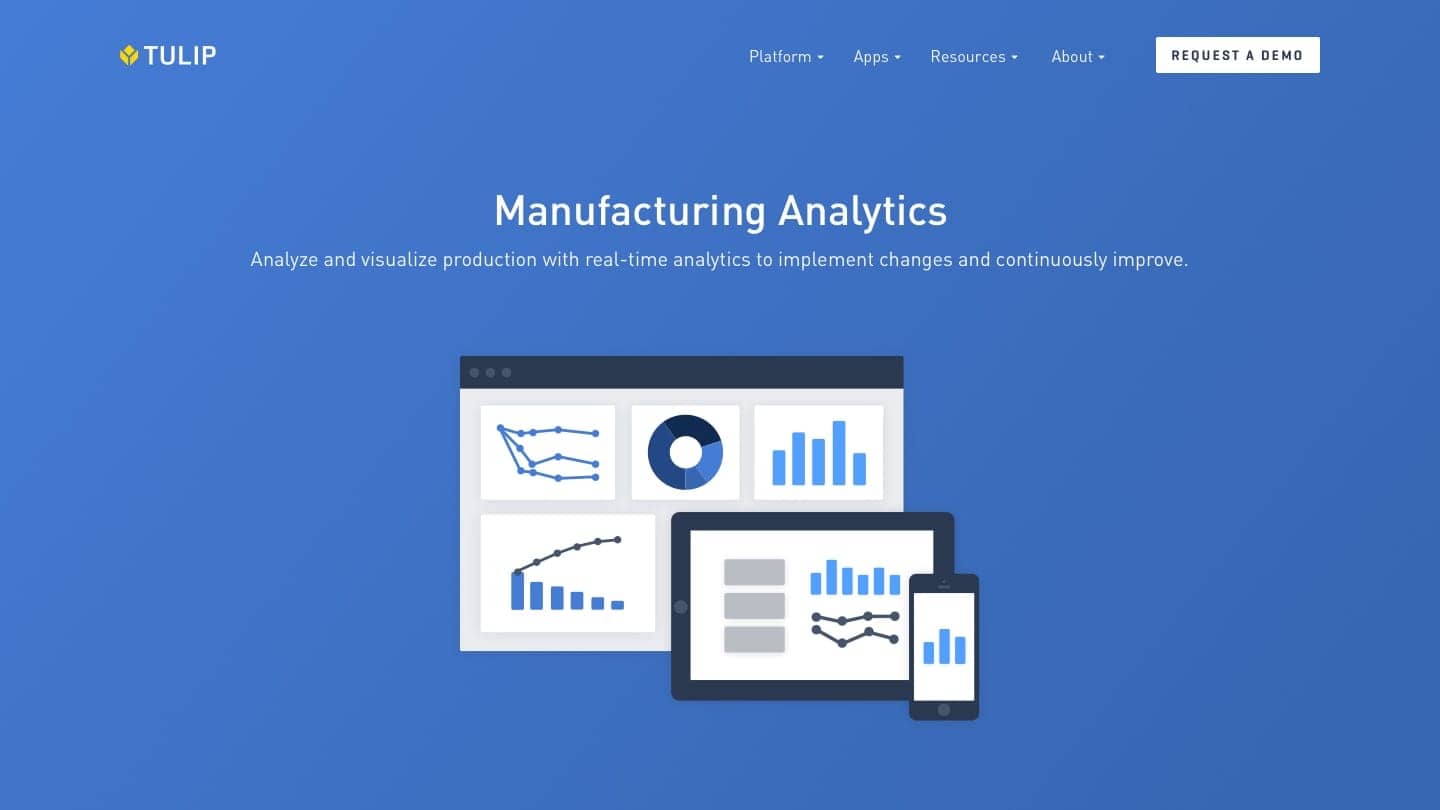 App Templates
After creating multiple interface applications for our early customers it became apparent that common design patterns where forming. I created app templates that were easily customizable, which allowed new customers to a faster time-to-value. These templates are now part of the Tulip App Library.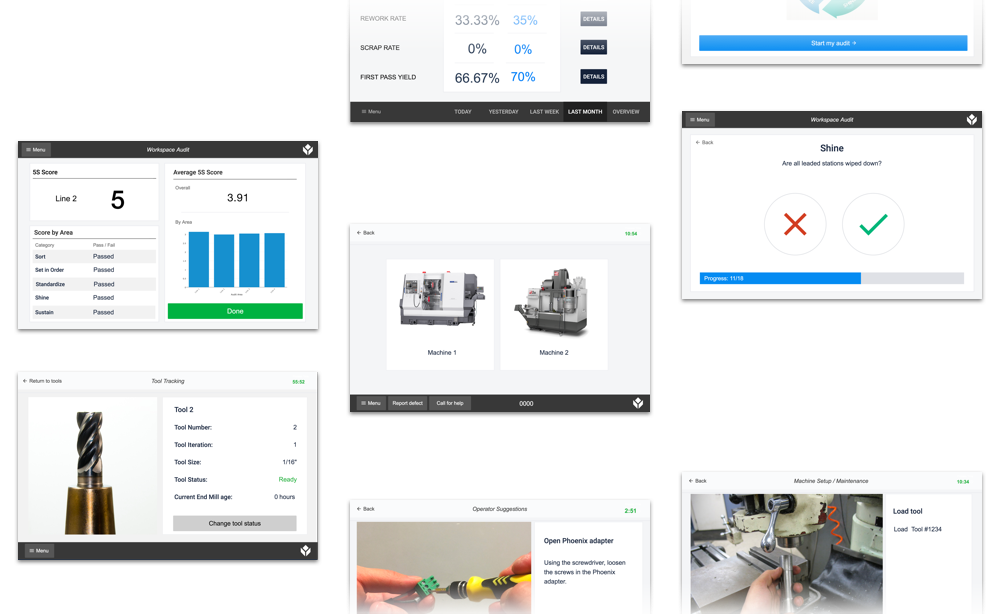 The Tulip App builder was one of the main interfaces I helped improve. I created custom vector icons for all interface components, and unified sidebar navigation across all pages.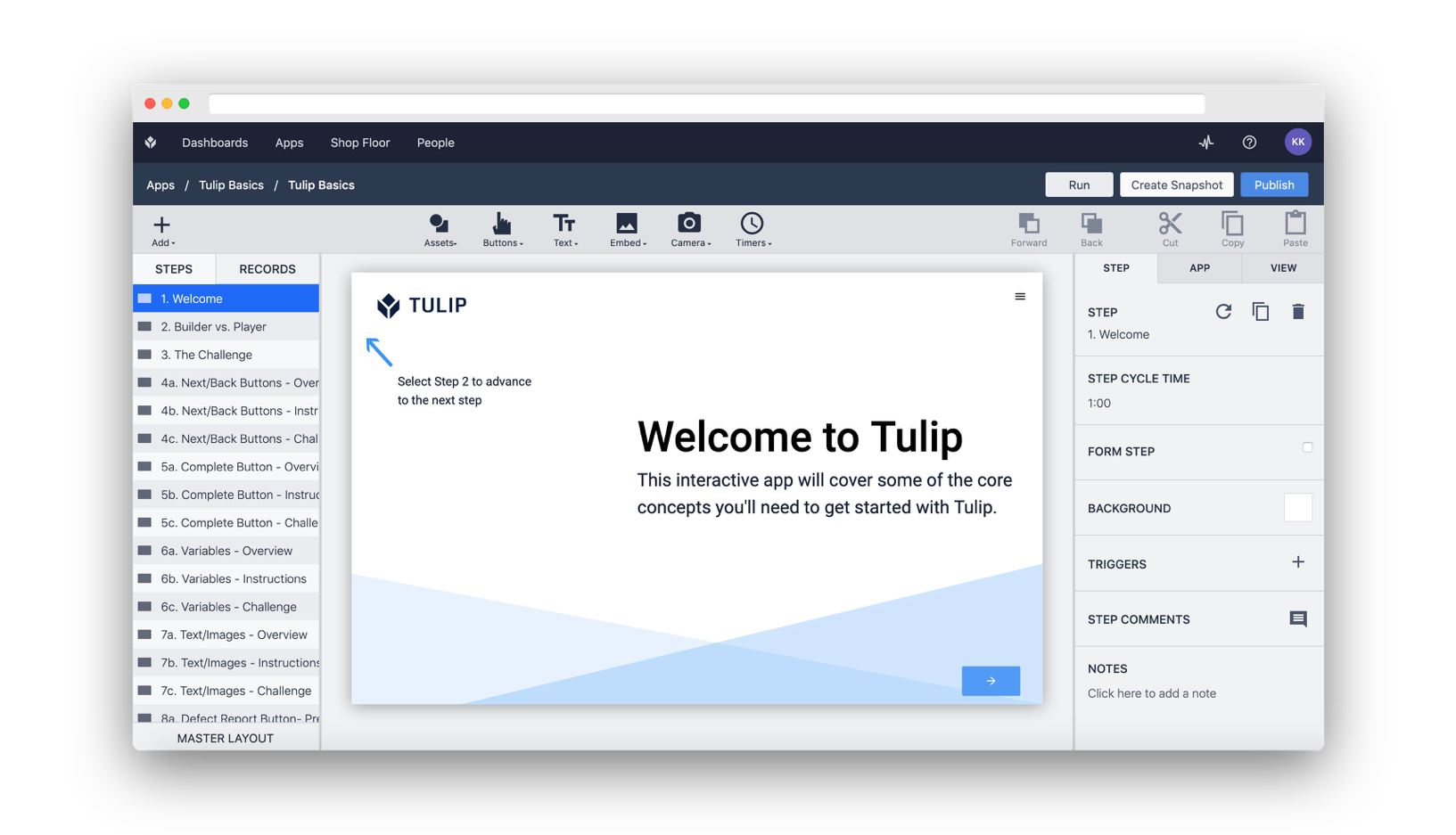 Conditional App Logic
Conditional app logic allowed actions to be triggered based on machine data or user inputs. Before, operators would need to search through long tables to find the model number and corresponding assembly data. With app logic, a barcode scanner could read the model number and then present only relevant information needed at that time in the process.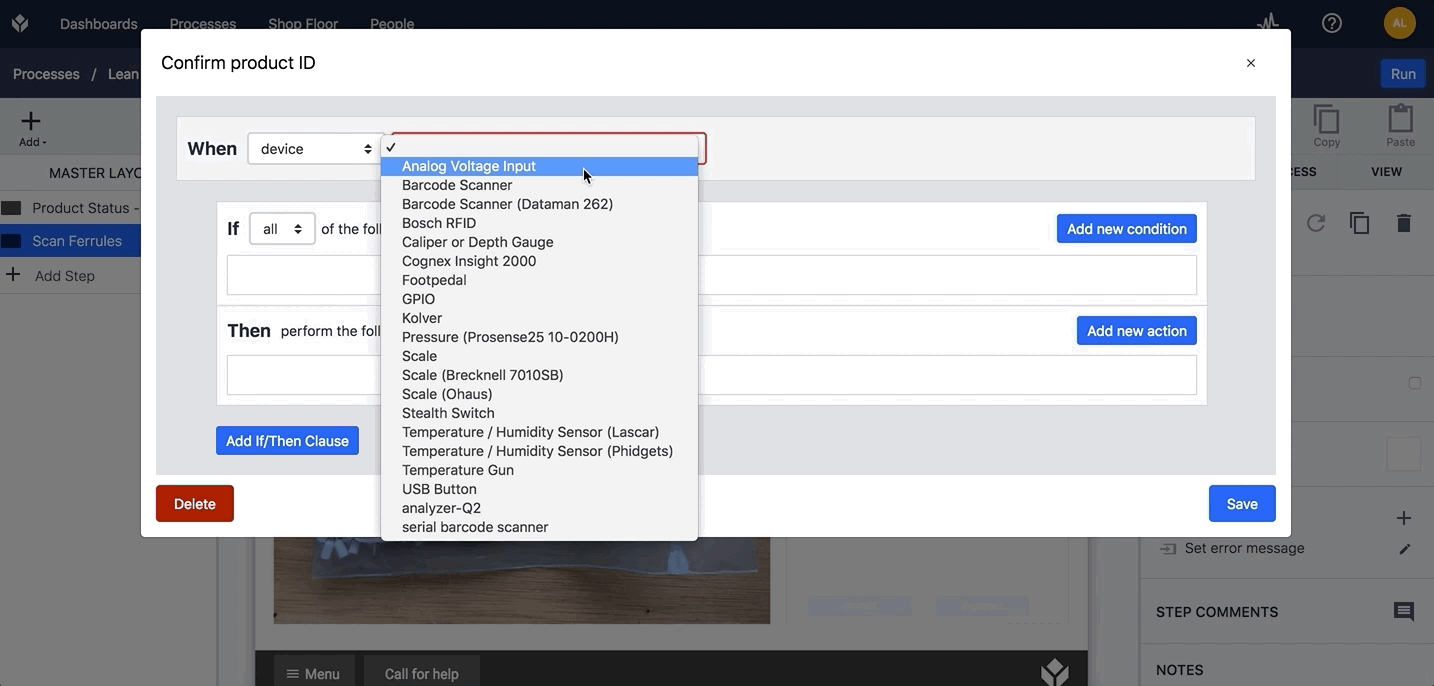 Digital Forms
There are many competitors in the industrial application space that focus on either digital work instructions, or machine monitoring. Tulip was the first to integrate both using digital forms with in their apps. Users are able to create custom forms that collect user, and device data and include dropdowns with common inputs to save operator time. A factor in helping increase the adoption and adherence to work instructions is trust in the introduction of a new system. Tulip forms could be customized to utilize a client brand's colors, serving as an extension of their identity.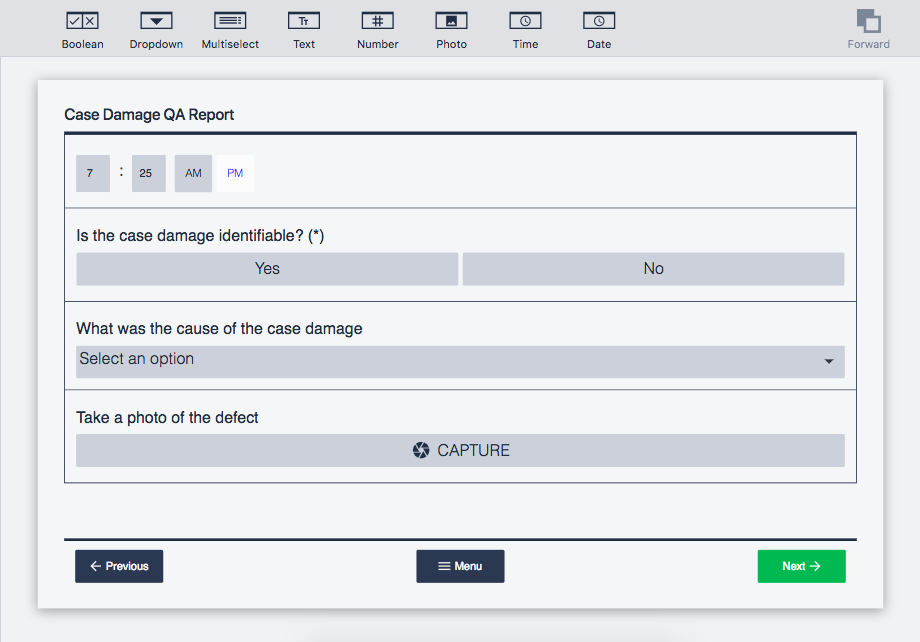 IoT Device Management
At Tulip I lead design across our entire platform experience. This involved unifying our software and hardware brand identity. I created the industrial design of our IoT Cell (left below) and I/O Gateway (right below) devices, and the software interfaces to manage them on the Tulip Platform.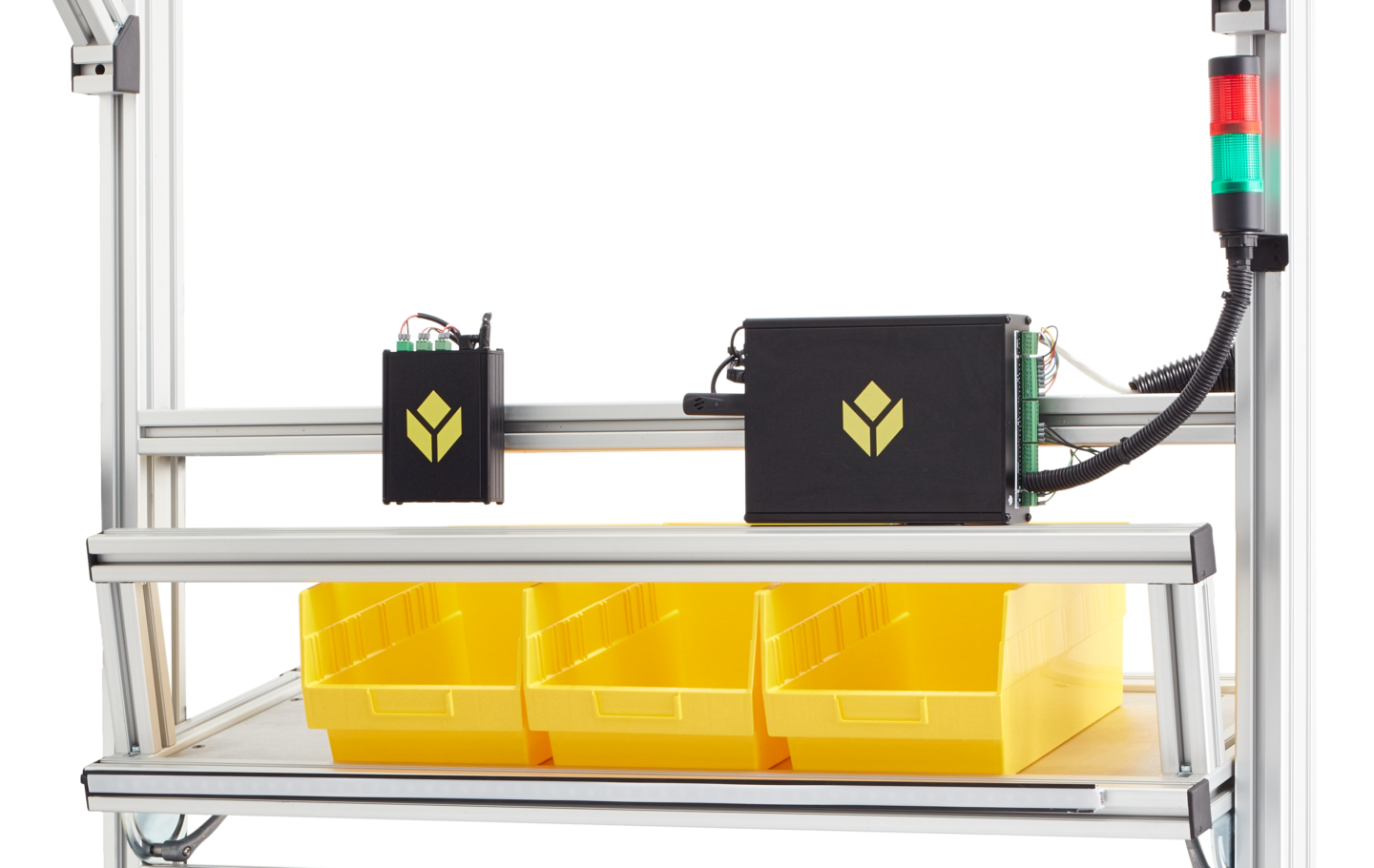 Working with the Head of Hardware, I created assets for the industrial design of our hardware with clear labeling and typography that followed our brand guidelines. Initial designs and final production run shown below.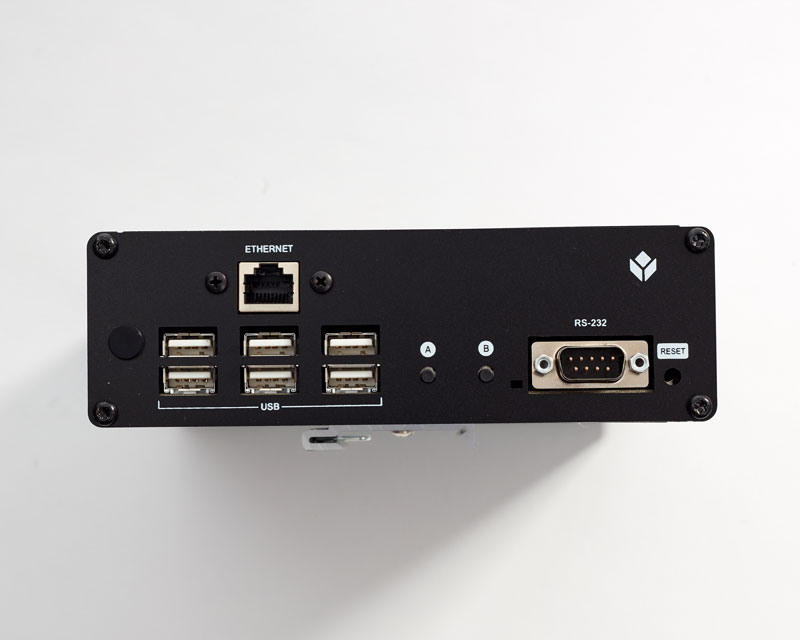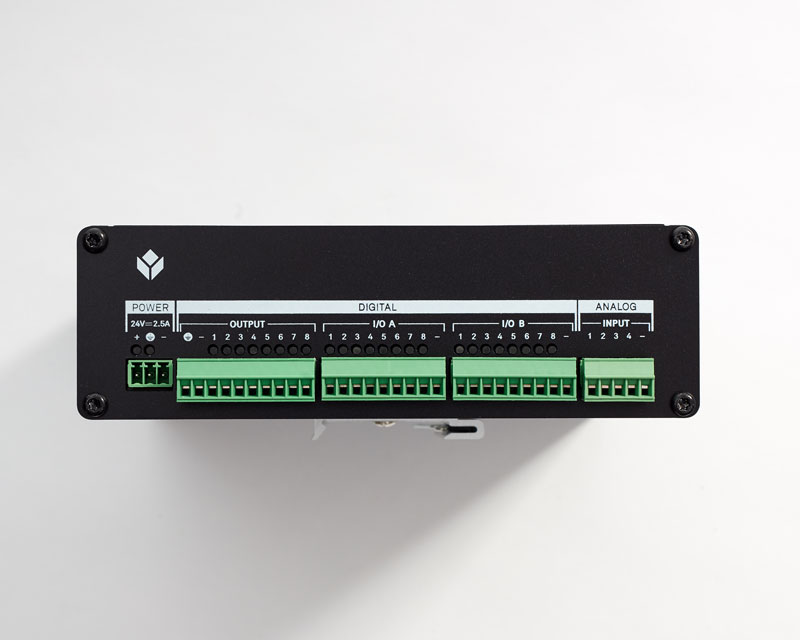 Tulip IoT devices are the key to connecting all operator, device, machine and sensor data to the cloud. Setting up and managing the organization of these devices in large factories needed an extensible interface. We created the Shop Floor page to organize factories into stations with their associated hardware and logged in users. Multilevel nesting allowed clients the freedom to structure their layouts based on their uniquely designed shop floors.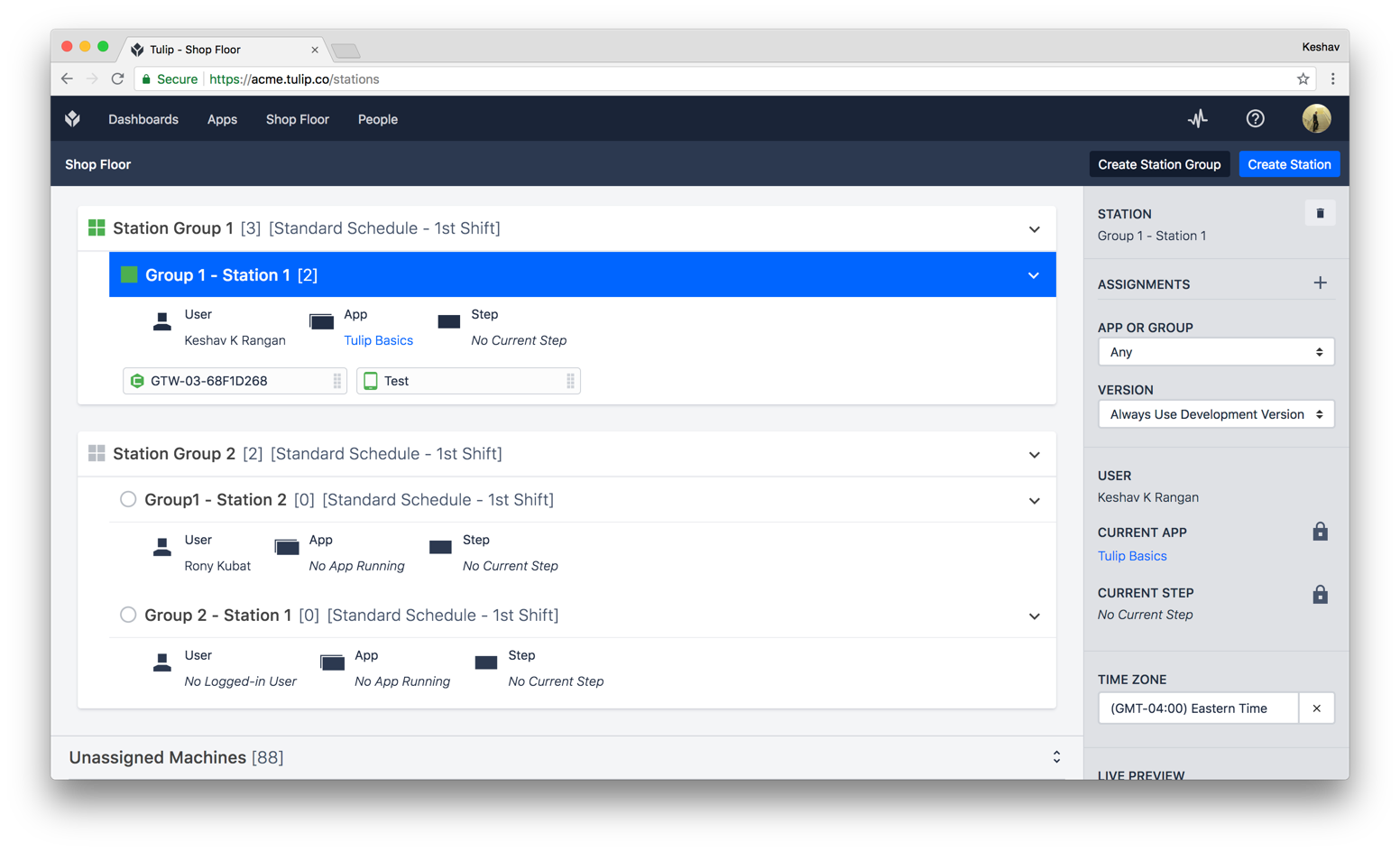 IoT devices, tablets and displays could be assigned to a station through a simple drag and drop interface.